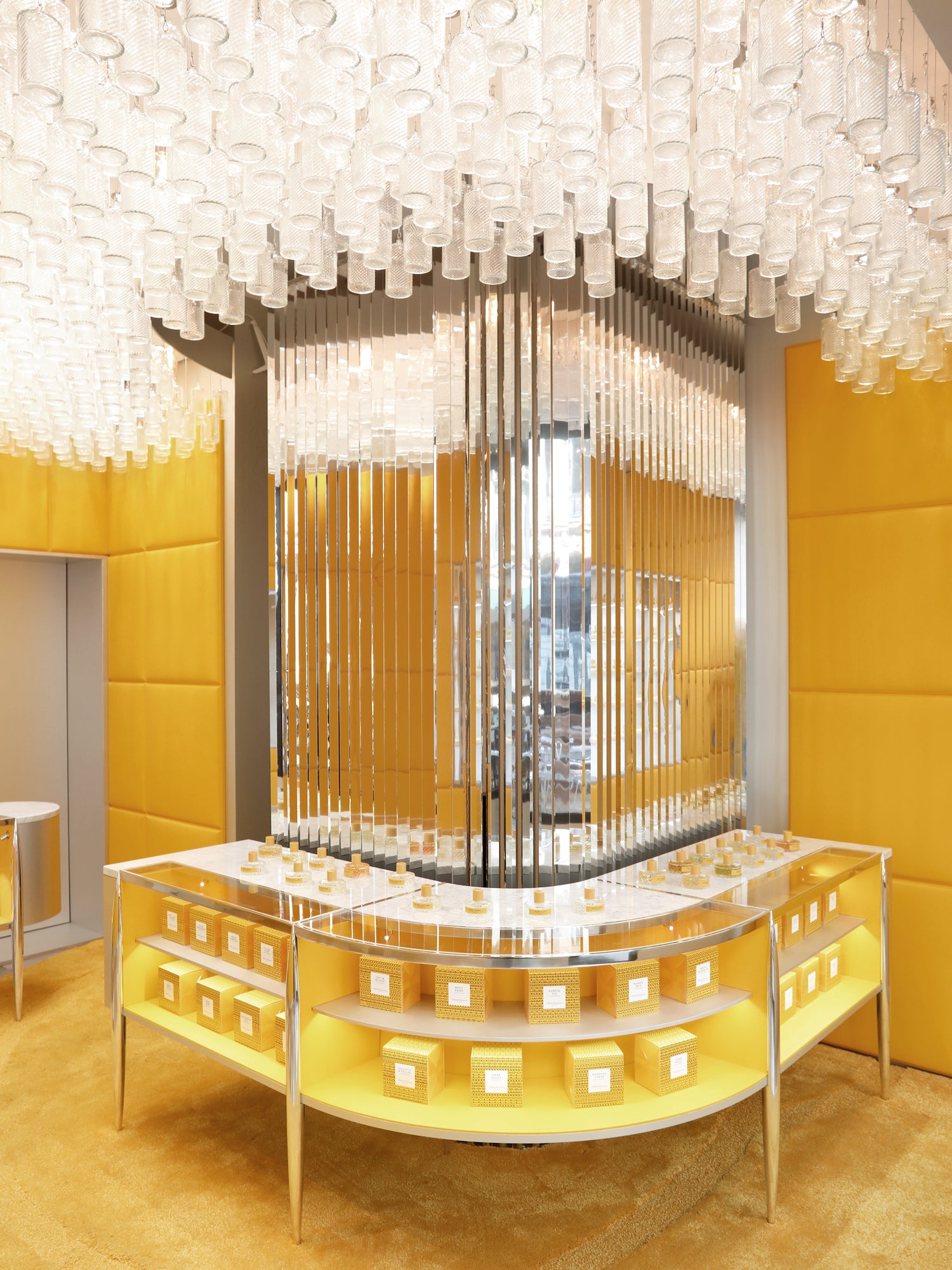 In July 2021, we have opened our first boutique in the heart of the Parisian Golden Triangle, on 58 rue Pierre Charron, in the 8th arrondissement, a district undergoing a true resurgence with the arrival of young and contemporary brands.This venue showcases all of the brand's olfactory creations in a dazzling setting that recalls a modern jeweller.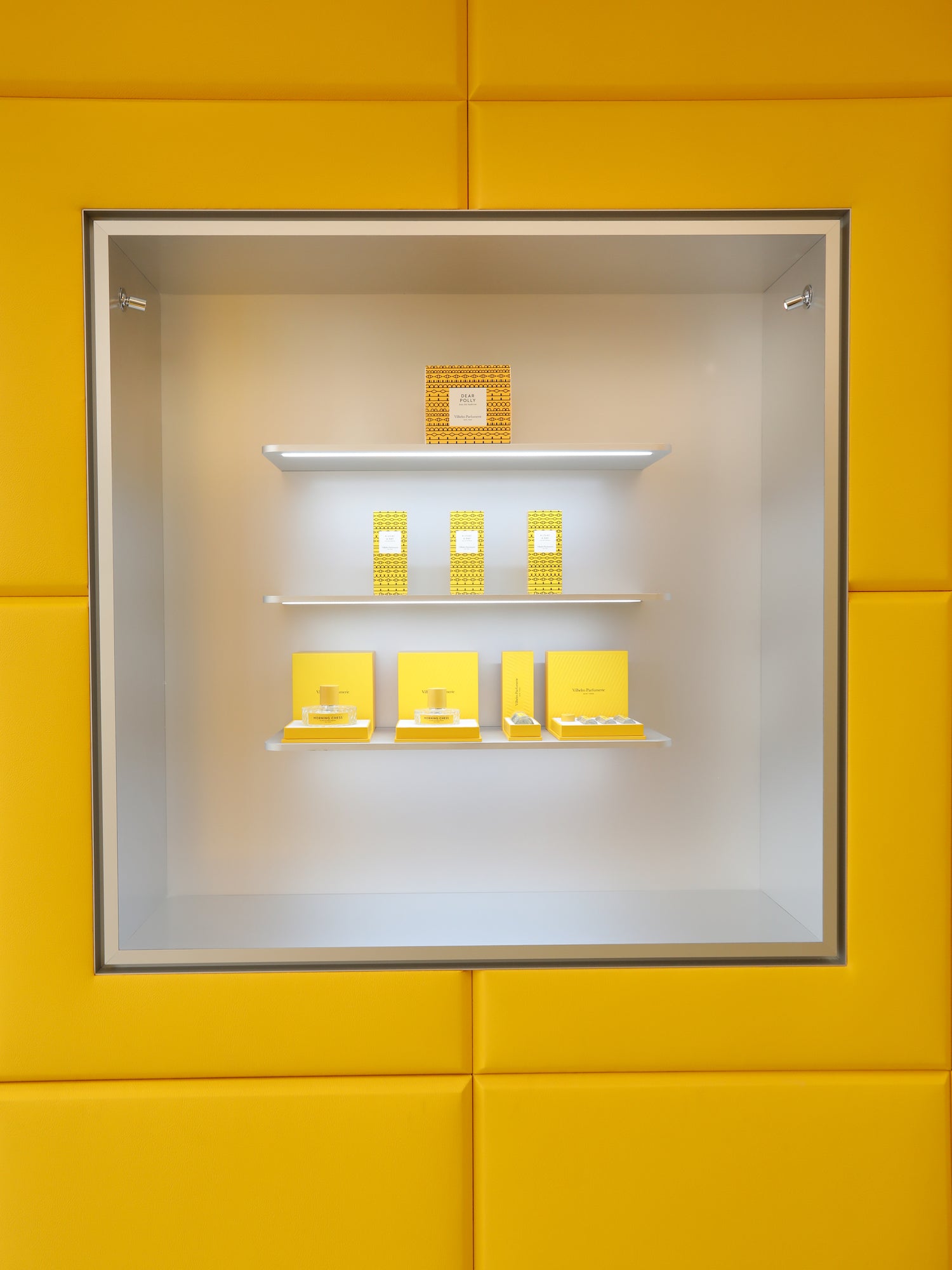 Behind a sober facade, our universe unfolds in an elegant and modern setting designed by our founder Jan Vilhelm Ahlgren and French architect Brieuc Larsonneur. The boutique embodies all the elements to make a unique atmosphere: a subtle balance of Art Deco and Bauhaus lines, reinvented through futuristic and luxurious materials.

Wall panels wrapped in saffron yellow vegan leather - the brand's signature warm colour - stand out against the coldness of anodized aluminium niches. The brushed stainless steel floor is laid out like an old-fashioned Versailles parquet. The distinctly 1920s-inspired display cabinets, manufactured in Paris by Ateliers Artigo, with chrome pointed legs and Carrara marble to underline the delicacy of the fragrances.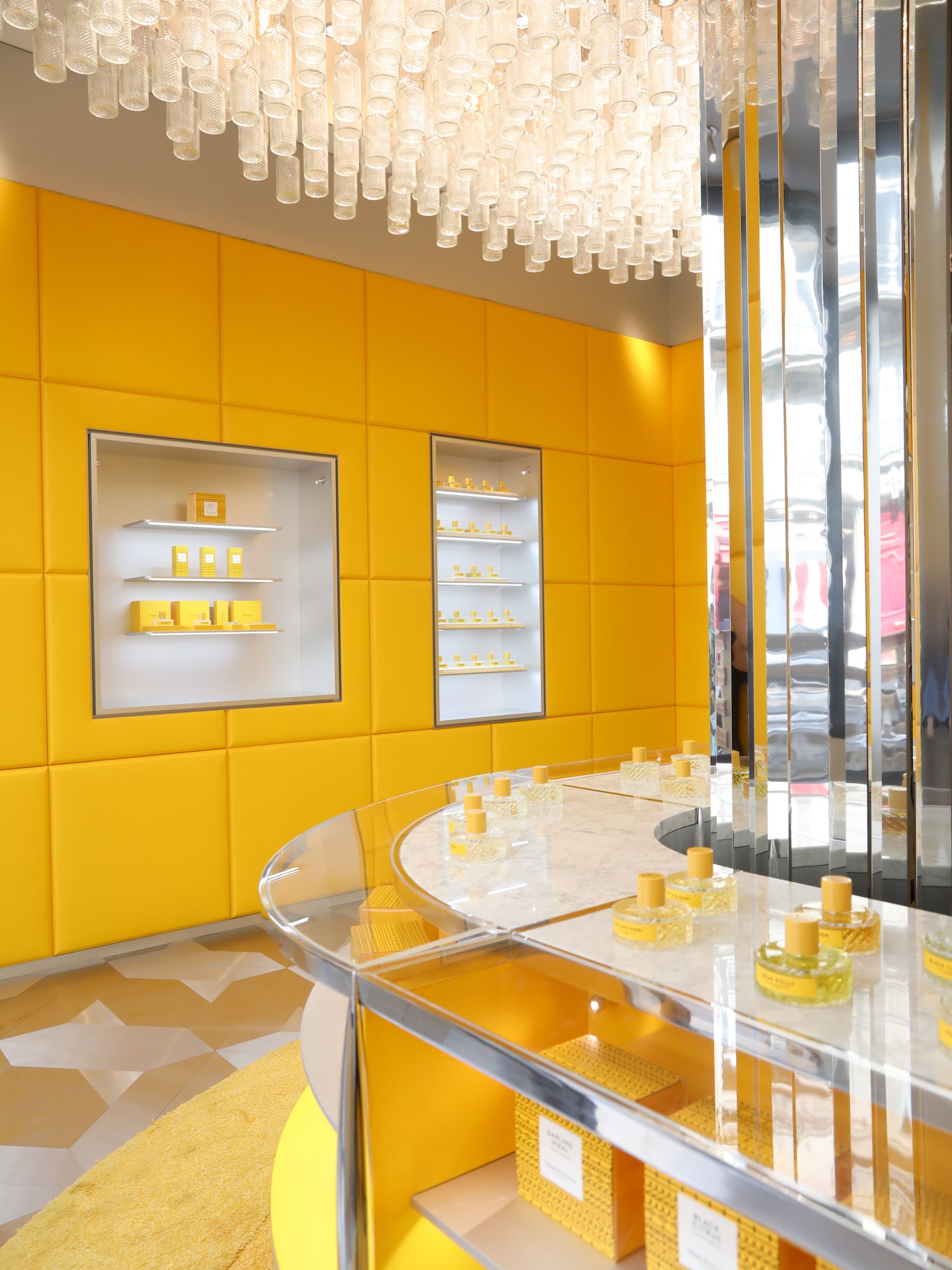 Invoking the atmosphere of a contemporary jewellery shop, an imposing chandelier brings a final touch of sparkle to the space. The impressive light installation, weighing nearly a ton, is composed of 756 salvaged perfume bottles skilfully hung from the ceiling and emanates a soft glow. A masterpiece of strength and weightlessness.

Inspired by the 70's, the design perfectly incorporates all the brand's iconic codes. The private space furnished with bespoke finishings - a sofa and chairs, bookcases, and a bar - will be the ideal place to sip a martini while soaking up the scents and vapours of perfume.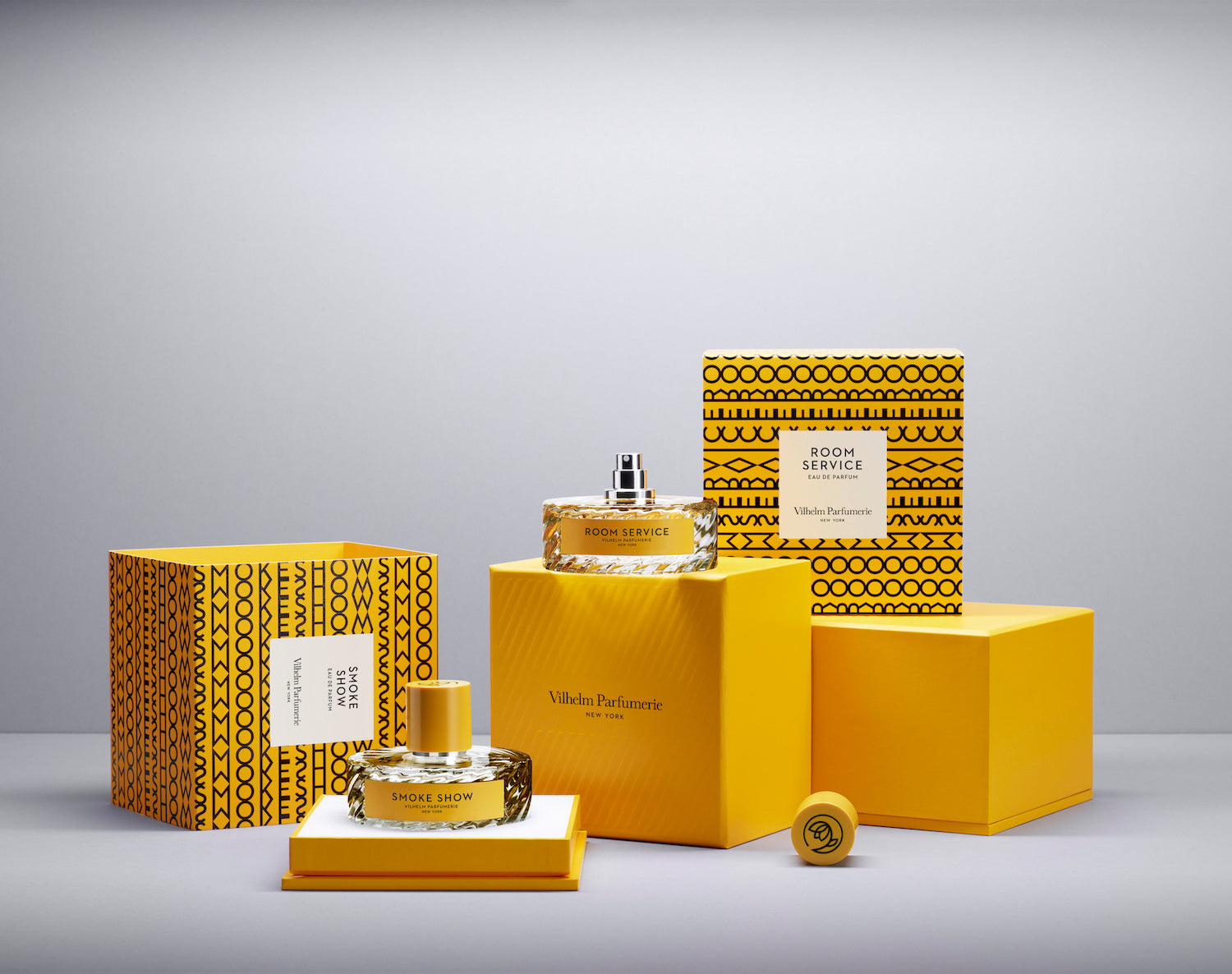 Personal consultations
Find your signature scent with our advisers in the boutique.
Highly qualified perfume professionals welcome you in French, English, Russian and Spanish!
Discovery workshops
Perfume & Raw materials discovery workshops are offered on request for mini-groups.
Please contact Paris Boutique for more details and booking.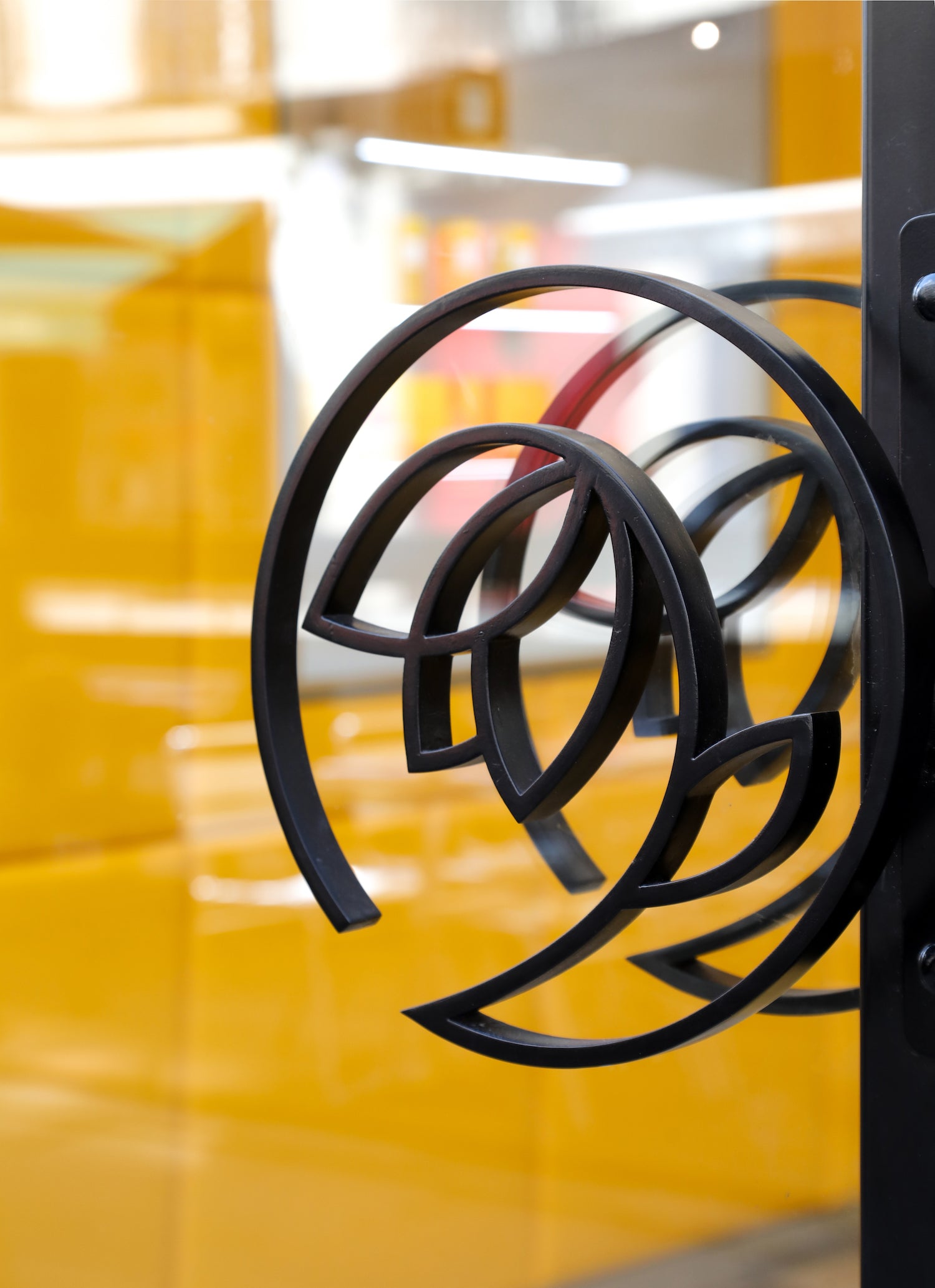 Contributors
Brieuc Larsonneur, architect and set designer
Rebecca Grinda, designer
Ateliers Artigo Paris, furniture designers and decorators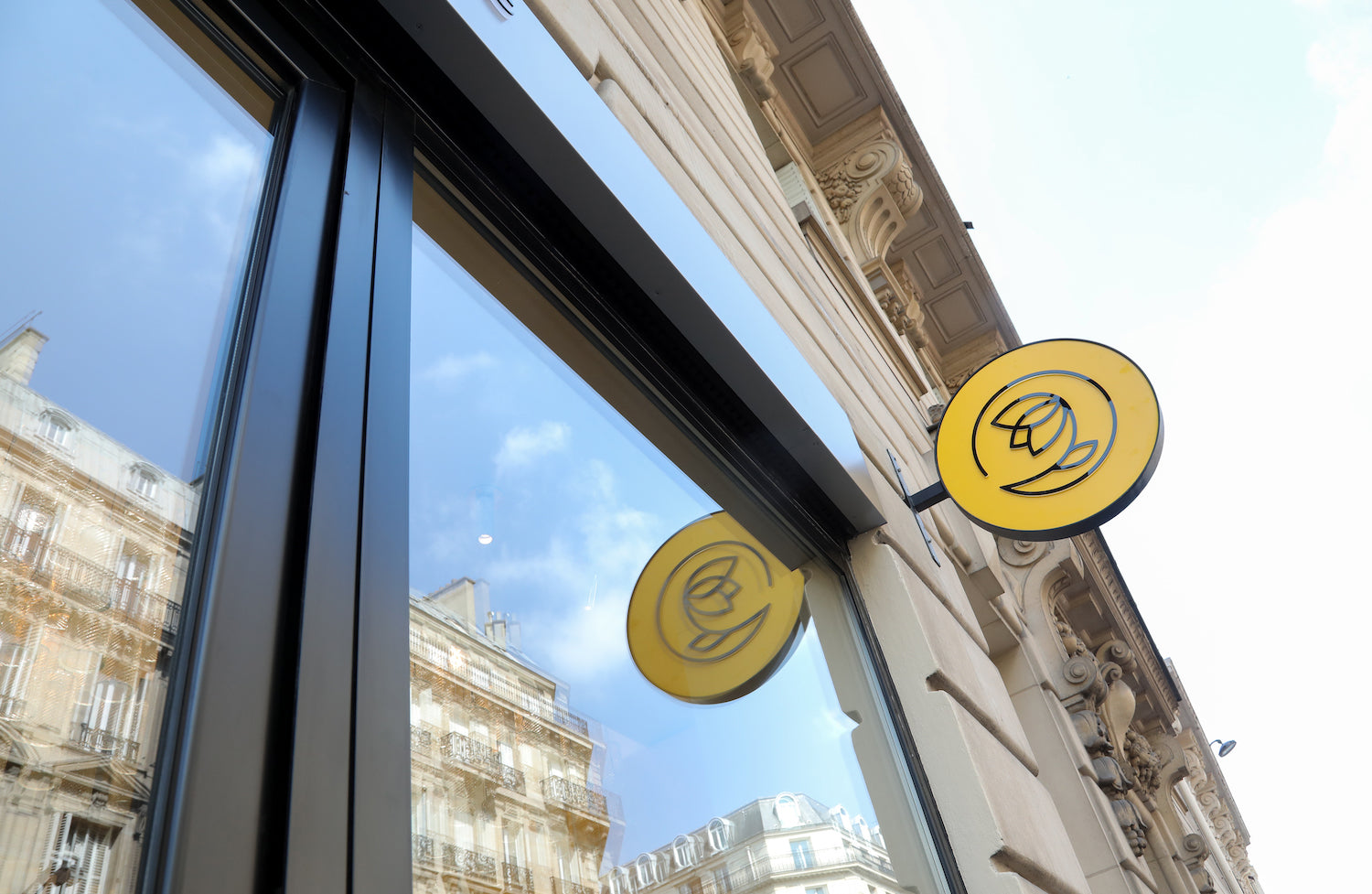 58, rue Pierre Charron
75008 Paris
Monday to Saturday: 11:00am - 7:00pm
+33 (0)1 40 76 06 94
charron@vilhelmparfumerie.com